The Relationship Success Podcast is for compassionate, supportive, and generous women where I share ideas about what it takes to create and have healthy, happy, harmonious relationships.
Covering topics about:
Relationships,
Communication,
Self and other-awareness,
Relationship mindset,
A whole lot of unlearning, and
Embracing more of what supports you to be your best in your relationships, receive the same in return and be appreciated for all that you give and do for others.
The Relationship Success Podcast Episodes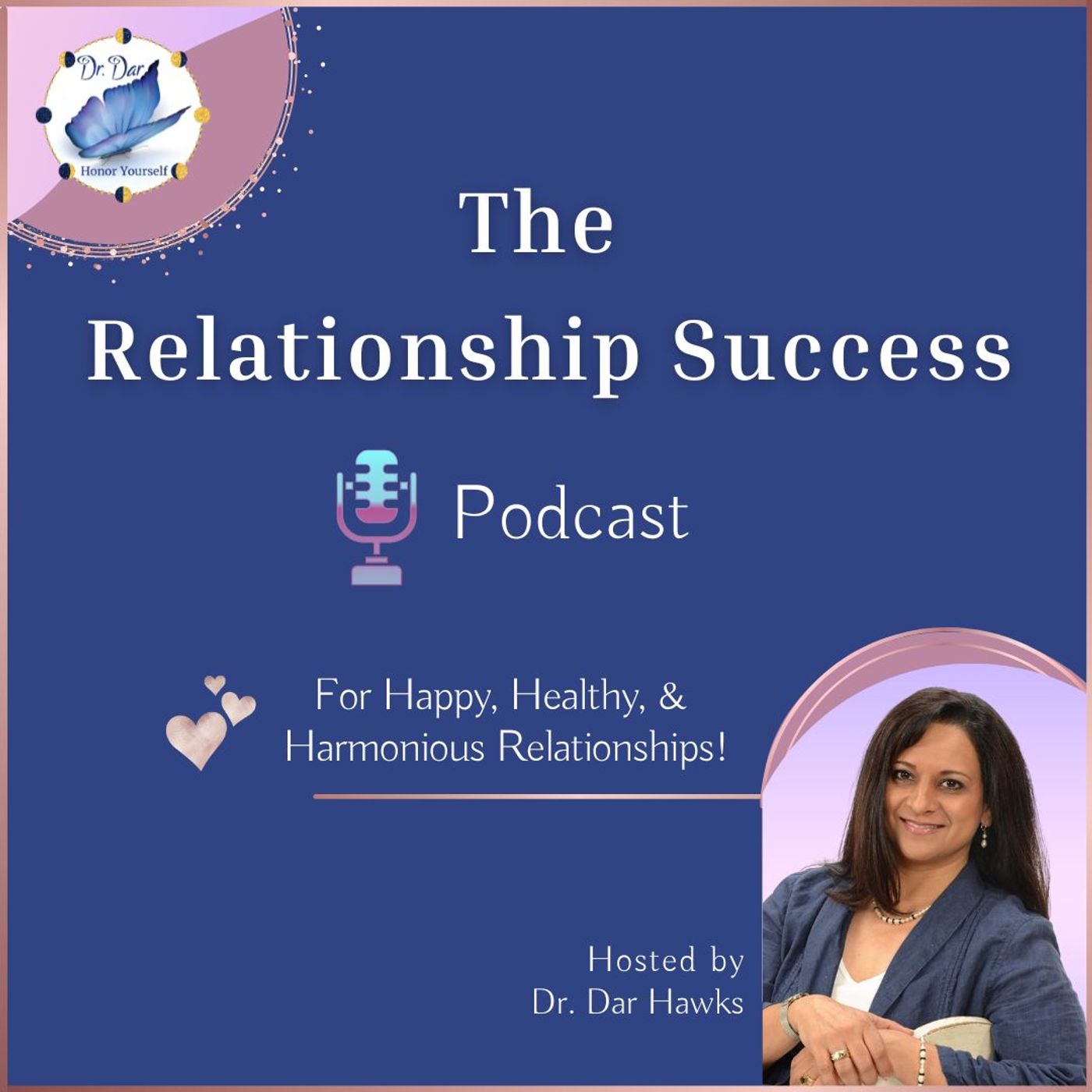 The Relationship Success Podcast
You can have a happy, healthy, and harmonious relationship by understanding your relationship language, your relationship behaviors, and the fifteen relationship competencies to communicate better, improve intimacy, and even save your relationship. The Relationship Success Podcast is for caring and giving women who want to move from surviving another day to love, belonging, emotional safety, empowerment, fun, or freedom in their relationship.
Ep.28 Recovering from Rejection In Your Relationship – Dr. Dar Hawks
Being rejected by our loved ones is devastating and it feels like there is nothing you can do about feeling rejected or making it better. But the truth is there are things you can do to recover and overcome rejection. Tune into this episode to learn more.
Discover the Power to
Transform Your Relationship
Improving or even saving your relationship can be as easy as learning about the 5 Relationship Languages™.  Empowered with this understanding, you can shift the energy in your relationship, navigate even the most challenging moments, and create the relationship you've lost along the way or never quite found. The 5 Relationship Languages Quiz
Your Relationship Language is running in the background all the time, impacting every interaction you have in your relationship. Without understanding this subconscious system, you are missing the ultimate key to better communication, calmer interactions, and a more fulfilling relationship. Quick and straight-forward, the 5 Relationship Languages Quiz is your first step towards a happier, healthier, more harmonious relationship. The 5 Relationship Languages Quiz
If I could share just one thing with you today, let it be this: you have the power to succeed in your relationship and transform it into what you want it to be.
I am Dar, the Relationship Healer. I help couples to solve the communication and relationship issues that could potentially tear them apart.
Until I started on the coaching path that led to my formulation of the Relationship Languages, most of the problems in my life had been due to problematic relationships… relationships where I felt unable to communicate, where I was not being heard, where I was not feeling understood.
I have learned that, to create happy, healthy, and harmonious relationships even when you have differences, you have to learn how to give and receive communication in a healthy way. You have to feel safe expressing how you feel and what you need.
That's the beauty of the Relationship Languages. Once understood, they are the key to safe, curious communication.
I'm here to help you on your journey to understanding and being understood.
From my heart to yours,
Dr. Dar