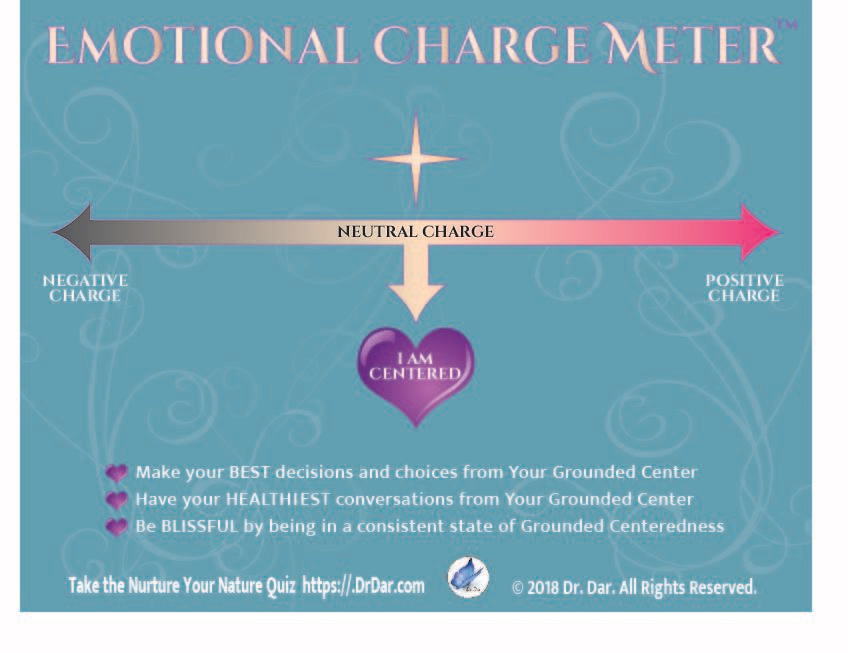 Emotional Charge Meter
SKU 00000
Product Details
This is a wonderful way to remind yourself, your mind, and your body to return to center and grounding.
The Emotional Charge Meter is an emotional intelligence tool and a relationship saver.
Distilled from over two decades of research about people's triggers and emotions, Dr. Dar created this simple tool that you can use any time of day or night. When you feel stuck in an emotion that does not feel good or you feel charged or triggered, look at the Emotional Charge Meter and ask your mind and body to restore to your centered space. Being centered and grounded is our Highest Good space, mentally, emotionally, physically, and emotionally.
Having this tool on your desk at work, or on the fridge or coffee table at home is a visual reminder to everyone who notices it to be centered, grounded, respectful and kind in their interactions with each other.
Even better when coupled with The Love Consciousness Elevator.
Save this product for later